Uranus semi square Neptune 2017 – 2019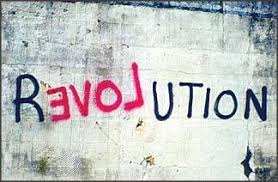 From 2017 – 2019 there is a very interesting "minor" astrological aspect in operation.  In astrology the angular relationships that planets make with one another are known as aspects.  Aspects show how the planets work together and modify each others' expression.  Astrologers consider the major aspects as most significant when interpreting a chart.  The minor aspects are mostly subdivisions of the major aspects and add depth and detail to the overall picture.
The square (major aspect of 90 degrees) indicates tension or friction between energies; the challenge being to constantly reconcile two forces that are at odds with each other.  The semi square is half a square (45 degrees) and indicates blocked energy paths in the form of subtle tension that we would rather ignore.  It can also represent challenges that help us grow, learn and develop qualities of persistence and endurance towards achieving productive results.
There are 5 exact semi square aspects between the planets Uranus in Aries / Taurus and Neptune in Pisces over the next couple of years (specifically 12 August 2017, 7 October 2017, 16 June 2018, 15 December 2018 and 2 May 2019).
Neptune is the planet of dissolving, merging, oneness, unity, spirituality and creativity.  It seeks to lift us from the mundane to higher dimensions and realms.  This can manifest as artistic and creative expression through music, painting, photography, fashion and film – anything that takes us from our everyday world into the realms of vision, possibility and illusion.  We are idealistic, refined and purified in Neptune's realm, where sensitivity and intuition is heightened.  In mythology Neptune was the god of the seas and rules bodies of water, gases and liquids including oil.
Uranus is the change agent disrupting the status quo to usher in new inventions, progressive ideas and alternative and original ways of being.  Uranus brings revolution in service of liberation.  Uranus rules technology particularly electrical energy and the astrological sign of Aquarius.  Uranus is known as the mind of God; a channel to a source of higher intelligence and inspiration, the universal mind or superconsciousness.
The combination of these planets in semi square brings the potential for shifts in consciousness, miraculous healing especially in the energetic or vibrational healing arts, a sense of unconditional love and oneness of all humanity and a fusion of the scientific and the spiritual.  We may see technological discoveries supporting ancient spiritual truths, for example the work being done by the Heart Math Institute or Neuroscience supporting meditation and mindfulness.  New healing modalities may come to the fore and the intuitive arts and sciences become more accepted and mainstream.  Alternative ways of communicating including telepathy and other intuitive mediums may be researched.
New innovative and avant garde fashion and creative mediums could emerge.  There may be magical technological advances in the fields of water and oil, liberating us from our struggles and global turf wars over these resources and helping to move humanity  towards a more peaceful coexistence.  Imagine!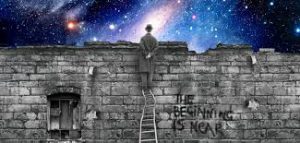 On the downside our addiction to technology may know no boundaries as we come more exposed to and reliant on artificial intelligence.  In our urge for escapism (especially with the pressure to keep up with technology) we may also plunge into avoidance using prescription and non prescription medication and alcohol.
This configuration echoes the sextile (60 degree) aspect between Neptune and Uranus in the 1960s and the semi square in the early 1970s.  Those people born with this in their natal charts hold the potential and now have the opportunity to bring into manifestation a revolution of the spirit in service of peace.